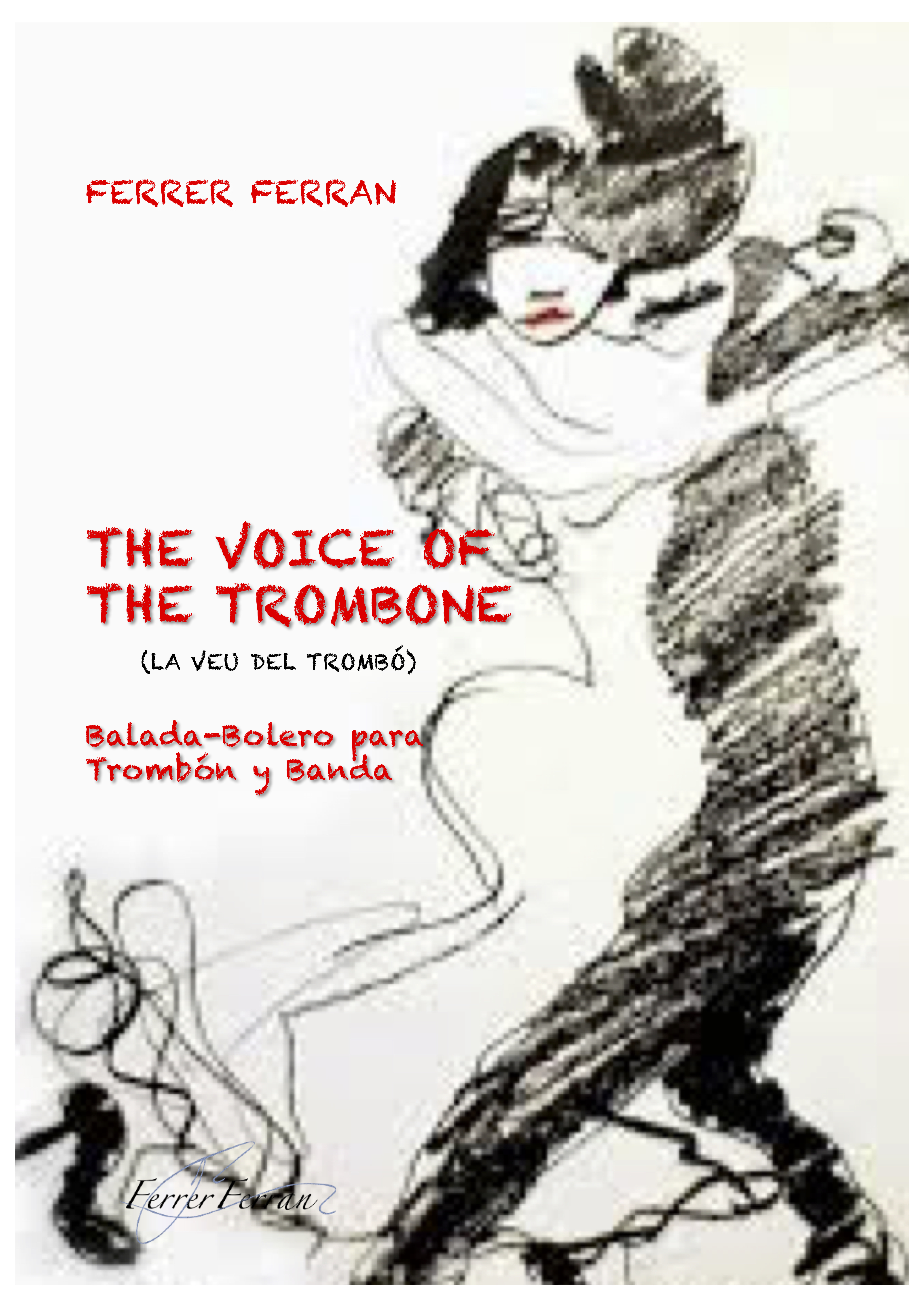 Tracklisting
Synopsis
The Voice of the Trombone
(La Veu del Trombó)
Balada – Bolero para Trombón y Banda
La Veu del Trombó es una pieza melodiosa para Trombón y Banda. Por una petición del concertista y pedagogo del trombón Jacques Mauger al autor, Ferrer Ferran compone y dedica a su padre (trombonista y trompetista) esta pieza que en forma de Balada y Bolero nos transfigura a los años 60.
Una melodía presentada por el trombón, melancólica y apasionante, conforma la Balada, ésta rica en armonía y color. El Bolero, conmovedora forma, de atractiva línea melódica y ritmo seductor, nos transforma al asombroso paraíso que te va trasladando al fascinante encanto del ensueño.
Esta Composición está dedicada:
A mi padre que junto a mi Madre, tanto hizo y tanto se sacrificó, para que yo llegara a ser Músico. Con agradecimiento de su hijo que siempre lo quiso y les quiere.
Para el gran concertista Jacques Mauger, por su excelente labor musical en el mundo, mostrando la "voz" de su Trombón.
Esta composición se estrenó el día 2 de Marzo de 2018, en Luxemburgo por "La Musique Militaire Grand-Ducale Luxembourg",
dirigiendo su titular el Oficial Mayor Jean-Claude Braun.
---
"The Voice of the Trombone" is a melodious piece for Trombone and Wind Band. On request from the soloist and pedagogue of the trombone Jacques Mauger to the author, Ferrer Ferran composes and dedicates to his father (trombonist and trompetist) this piece in Ballad and Bolero that takes us back in the 60´s.
A melody presented by the trombone, melancholic and exciting, forms the Ballad, rich in harmony and color. The Bolero, poignantly, with an appealing melodic line and a seductive rhythm, we are transformed to the amazing paradise and move us to the charm of the dream.
This composition is dedicated:
To my Father and my Mother, that both so much did and sacrificed for me to become a Musician. With gratitude of his son that always wanted him and loves them.
To the great concert Trombonist Jacques Mauger, in recognition of his excellent musical work across the globe, performing "the voice" of his Trombone.
This composition was premiered on March 2th, 2018 in Luxembourg by"La Musique Militaire Grand-Ducale Luxembourg", conducted by its holder the Officer Major Jean-Claude Braun.
Video
Obra en Grabaciones