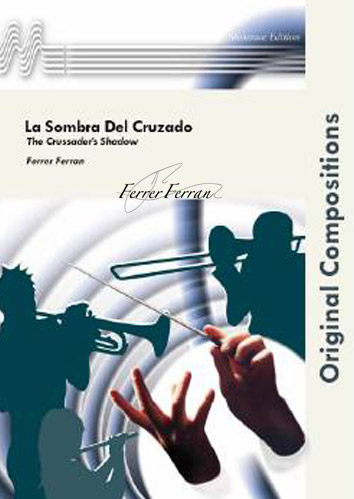 Tracklisting
11

La Sombra del Cruzado Poema Sinfónico
Synopsis
Poema Sinfónico, para Banda. Esta obra describe lo acontecido en la Tercera Cruzada originada por la caída de Jerusalén en manos del Sultán Saladino en Octubre de 1187. Participaron en ella el rey de Inglaterra, Ricardo Corazón de León; el rey de Francia, Felipe II Augusto y el emperador de Germania Federico I Barbarroja el cual halló la muerte camino de Jerusalén ahogándose en el río Cydnos en Asia Menor.
En la Introducción se presentan todos los motivos que durante toda la obra van a ser desarrollados en tres grandes secciones.
Esta obra se puede calificar como una obra descriptiva con una gran fuerza y una excelente emotividad rítmica.
---
Symphonic Poem for Band. This work describes what happened in the Third Crusade caused by the fall of Jerusalem to Saladin Sultan in October 1187 was attended by the King of England, Richard the Lionheart; the king of France, Philip II Augustus and Emperor Frederick Barbarossa Germania who found the way to Jerusalem drowning death in Cydnos river in Asia Minor.
Introduction In all the grounds for all the work will be developed in three main sections are presented.
This work can be described as a descriptive work with great strength and excellent rhythmic emotion.
Video
Grabaciones En Catálogo