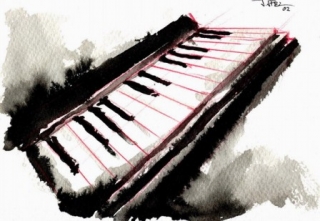 Tracklisting
Synopsis
Enteacto N. 1
Piano Solo
Pieza  breve que dispone de varias sensaciones, la melancólica, alegre y cómica. Apropiada para los entreactos entre los conciertos.
Fue compuesta para intercalar en los conciertos de Dúo con un instrumentista y piano, de entre las diversas piezas para su descanso.
---
Short piece featuring many feelings, melancholy, happy and funny. Appropriate for the intervals between concerts.
It was composed for interleaving in a duo concert performer and piano, among the various parts for your rest.
Grabaciones En Catálogo