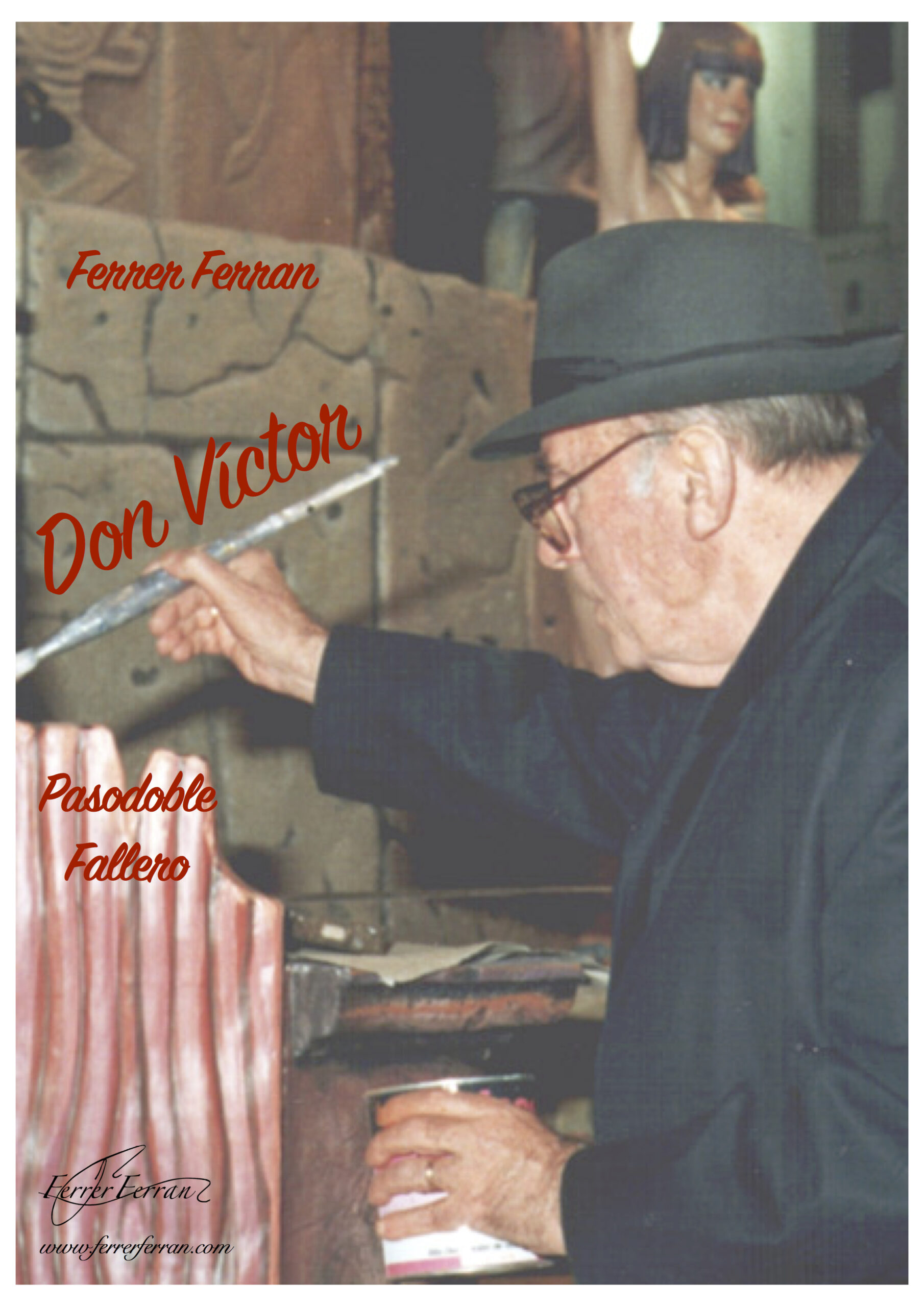 Tracklisting
Synopsis
Don Victor
Pasodoble de Concierto 
A Don Víctor Monzón por toda la gran labor realizada por y para la falla de "EL PILAR".
Don Víctor es un pasodoble festivo, de carácter típico valenciano y con reminiscencias de la fiesta de las fallas y de los toros.
Un Pasodoble, que de igual manera se puede interpretar en concierto como en marcha o desfile.
Un brillante sólo de trompeta hace de éste que tenga carácter español, recordando así, nuestra fiesta por excelencia, la taurina.
Esta composición es un encargo de la "Falla de 'El Pilar'", una de las de más prestigio en la comunidad Valenciana y dedicado a Don Víctor Monzón que fue presidente de esta durante muchos años cuando la falla del Pilar obtenía numerosos premios y galardones.
Este pasodoble se estrenó en Febrero de 2003 en el Teatro Principal, dirigido por el autor y a título póstumo por el homenajeado.
---
To Don Víctor Monzón by all the great work made by and for "La Falla of 'EL PILAR".
Don Víctor is a festive pasodoble, of Valencian typical character and with memories of the celebration of "Las Fallas" and the bulls.
A Pasodoble, that of equal way can be interpreted in concert like in march or parade.
A trompeta brilliant only does of which has Spanish character, thus remembering, our celebration par excellence, the bullfighting one. This composition is an order of "La falla de 'El Pilar'", one of those of more prestige in the community Valencian and dedicated to Don Víctor Monzón that was president of this during many years, when "La falla de 'El Pilar'", obtained numerous prizes and awards.
This pasodoble was released in February of 2003 in the Theater Main, directed by the author and for a reason or purpose posthumous by tribute.
Video
Grabaciones En Catálogo