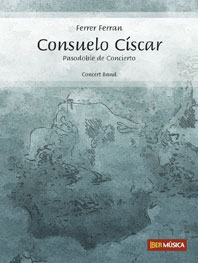 Tracklisting
Synopsis
Consuelo Císcar
Pasodoble de Concierto
Pasodoble de Concierto de carácter festivo, con impulsos de las fiestas regionales de los toros y de una armonía típica española.
Este pasodoble es una obra rica en una armonía repleta de color, marcando la tradicional música española.
---
Pasodoble of Concert of festival character, with impulses of the regional parties of the bulls and of a Spanish typical harmony.
This pasodoble is a work rich in a harmony full of color, marking the traditional Spanish music.
Video
Grabaciones En Catálogo