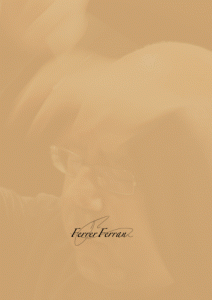 Tracklisting
Synopsis
Chernovil, para quinteto de metales, hace referencia a la Central Nuclear que se encuentra en dicho lugar. Es una obra compuesta para recordar la catástrofe y dedicada a las miles de personas, niños y no tan niños, que quedaron afectados por las radiaciones, con efectos devastadores sobre su sistema inmunológico y problemas genéticos al producirse el gravísimo accidente nuclear en 1985 en la planta de Chernovil.
Es una composición descriptiva donde desde el comienzo, cuando hace referencia a las máquinas en funcionamiento, y hasta el final de la obra, donde se produce el verdadero "caos", quiere transmitir al oyente, esta tragedia que tanto trastornó a nuestra sociedad, dando un paso así, a la esperanza de fé, y poder evitar todos estos accidentes que, casi inevitables, ocurren diariamente en este mundo.
---
Chernovil, for brass quintet, refers to the nuclear power found therein. It is a work composed to remember the disaster and dedicated to the thousands of people, young and not so children who were affected by radiation, with devastating effects on your immune system and genetic problems to the very serious nuclear accident in 1985 on the ground of Chernovil.
It is a descriptive composition which from the beginning, when referring to the machines in operation until the end of the play, where the real "chaos" occurs, wants to convey to the listener, this tragedy that both overthrew our society, giving such a step, in the hope of faith, and to avoid all these accidents almost inevitable, occur daily in this world.
Grabaciones En Catálogo