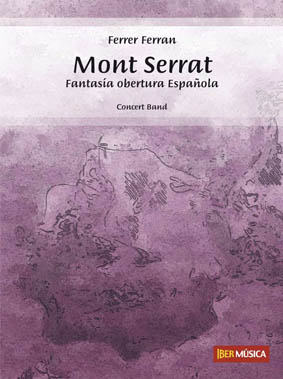 Tracklisting
Synopsis
En ritmo ternario y con influencias del tempo de "seguidilla", el autor pretende escenificar el folclore español, con un colorido satisfecho, emprendedor y alegre.
En dos secciones diferenciadas, la trompeta y el saxofón, cantan la melodía amable, dulce y afectuosa, ofreciendo al oyente una emoción de júbilo, de alegría y serenidad.
Una Fantasía, que pudiera ser, del mismo modo, una obertura, jovial y simpática, perfecta para amenizar un concierto.
Encargo de Juan y Juan Manuel Oliver, para su esposa y madre, Monserrat Sabaté, en el 47 Aniversario de su Boda.
Esta obra fue estrenada el día 19 de Abril de 2008, por la Banda Primitiva de Paiporta, dirigiendo el propio autor, Ferrer Ferran, en el "Auditorio Florida" de Paiporta,Valencia.
---
In ternary rhythm and with influences of the tempo of "seguidilla", the author intends to portray the Spanish folk tradition, with a happy, enterprising, and satisfied color.
In two sections differentiated, the trumpet and the saxophone, they sing the affectionate, sweet, and kind melody, offering the listener an emotion of joy, of happiness and serenity.
A Fantasy, that could be, in the same way, an overture, jolly and nice, perfect to enliven a concert.
Video
Grabaciones En Catálogo