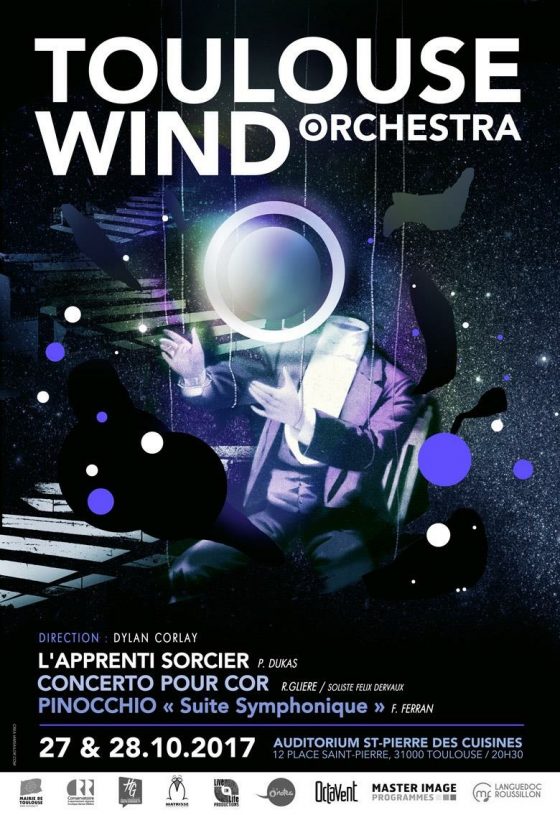 PINOCCHIO en Toulouse
Date:

septiembre 27, 2017

Time:

19:00

Venue:

auditorium ST. Pierre des Cuisines
The Toulouse Wind Orchestra conducted by Dylan Corlay will perform in France, Toulouse, the Symphonic Suite PINOCCHIO by Ferrer Ferran.
On the 27th and 28th of October 2017 at the auditorium ST. Pierre des Cuisines, sharing a program with L´APPRENTI SORCIER by P.Dukas and THE HORN CONCERT by R.Gliere.
———–
La Toulouse Wind Orchestra dirigida por Dylan Corlay, interpretará en Francia, Toulouse, la Suite Sinfónica de Ferrer Ferran PINOCCHIO.
Será el día 27 y 28 de Octubre de 2017 en el auditorium ST. Pierre des Cuisines y compartirá programa con EL APRENDIZ DE BRUJO de P. Dukas y el concierto de Trompa de R. Gliere.